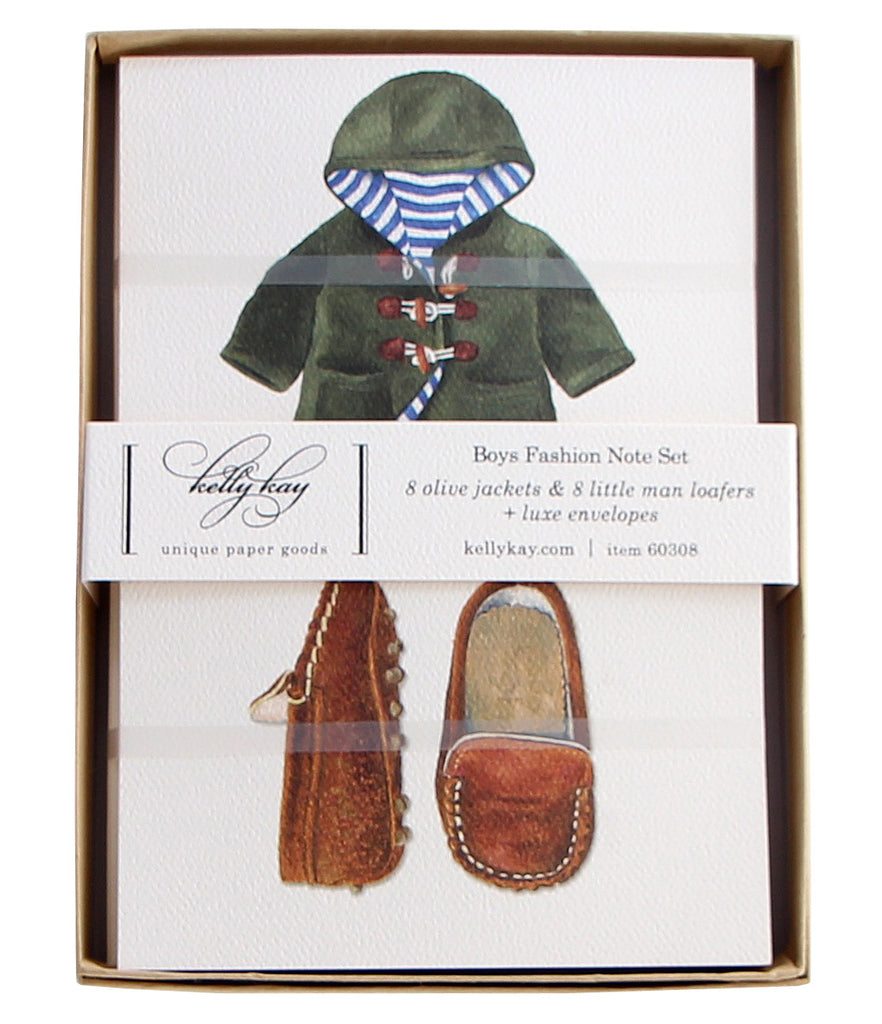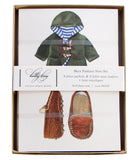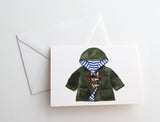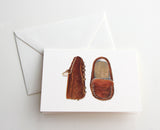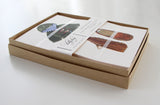 Note Set | Boys Fashion
18.99
Set of 16  //  8 of each design in gift box
Olive Jacket and Loafers Fold Notes + Luxe Ivory 4bar envelopes. One set = 16 fold notes (8 of each design) + 16 envelopes in a gift box.
Illustrated Stationery created from original oil pastel drawings by Kelly Kay. Notes are 5 x 3.5" in size. Archival full-color print on felt finish paper. Printed & assembled in the USA. Standard postage rates apply.
Sorry but this item cannot be personalized.
Set Item # 60308