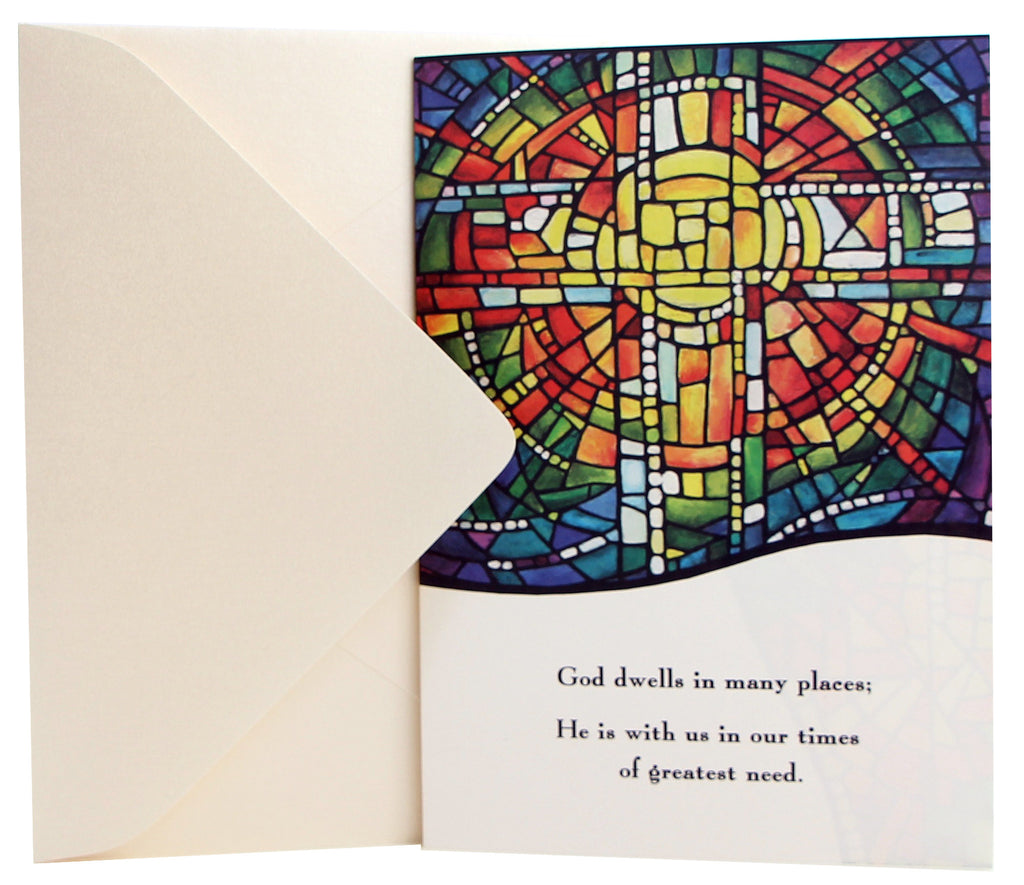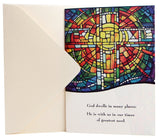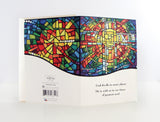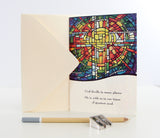 Sympathy Card | Stained Glass Window
4.99 4.99
Illustrated Greeting Card created from an original oil pastel drawing by Kelly Kay. Includes one 5x7" folded greeting card + envelope. Archival full-color print on felt finish paper. Envelope in Ivory Shimmer (luster finish).
Wording, outside: "God dwells in many places; He is with us in our times of greatest need."  //  Wording, inside: "With deepest sympathy"  |  Item # 42170

This 5x7" envelope collection is no longer in stock; your card may or may not have this exact envelope. Printed & hand-assembled in Fort Worth, Texas.s.