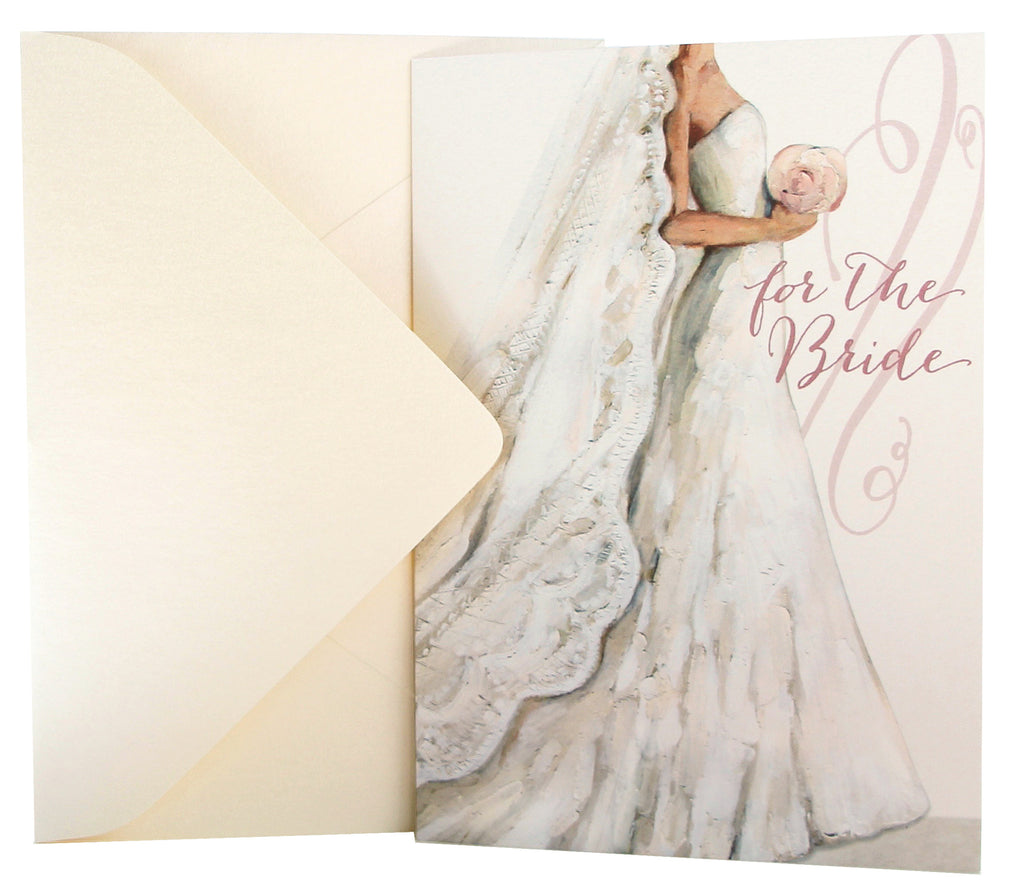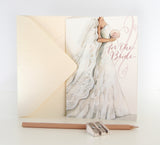 Wedding Card | Gown & Veil
4.99 4.99
Illustrated Greeting Card created from an original oil pastel drawing by Kelly Kay. Includes one 5x7" folded greeting card + envelope. Archival full-color print on felt finish paper. Envelope in Ivory Shimmer (luster finish).
Wording, outside: "for the Bride" // Wording, inside: "Best Wishes"
Item # 42172  (The bride on this card is the same artwork as the Gown & Veil invitation.) 

This 5x7" envelope collection is no longer in stock; your card may or may not have this exact envelope. Printed & hand-assembled in Fort Worth, Texas.